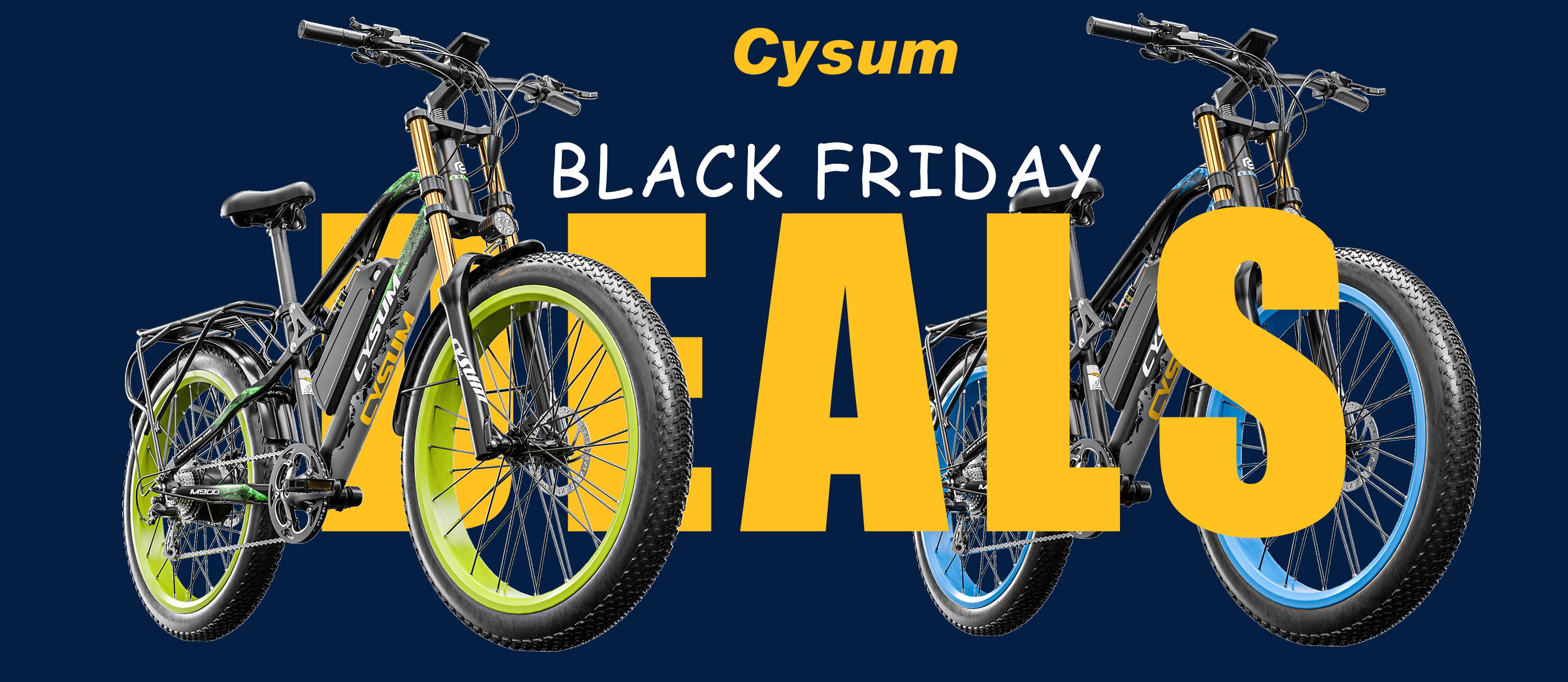 Buy more, save more with our combos.
Cysum Speedy(M520)
29" integrated wheels
The 29-inch wheels provide better terrain adaptability, particularly on uneven surfaces. They offer improved stability, smoother rides, and better traction. This is especially beneficial for riders who plan to tackle varied terrains, including off-road trails and city streets.
You'll be going places this summer, and we've got the gear to match. Our shop offers a range of custom accessories along with spare parts when you need them.
WHAT OUR CUSTOMER ARE SAYING
Comments from CYSUM's users
A bike that keeps its promises
Fast delivery, easy kit with little assembly. The bike allows you to go to 45kmh without forcing, the level of comfort is not bad at all considering the speed. The 5 modes allow you to choose a target speed for the assistance, which is very useful in town or in places where you have to drive slower. The luggage rack does me a lot of service and increases comfort. In short, I do not regret the purchase, it is the perfect tool for sunny days!